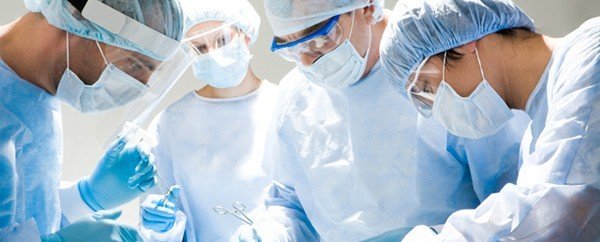 La chirurgia bariatrica rappresenta una valida opportunità positiva per il trattamento dell'obesità grave e per contrastare il diabete di tipo 2, in particolare se di recente diagnosi.
Il consenso della Comunità Scientifica Internazionale
Grazie a una notevole mole di studi scientifici pubblicati negli ultimi anni il giudizio degli Esperti è unanime nel considerare la chirurgia bariatrica come un'alternativa terapeutica ottimale per garantire vantaggi concreti e duraturi, quali la perdita di peso e la significativa riduzione delle complicanze correlate all'obesità grave, come il diabete di tipo 2 e l'ipertensione arteriosa.
"La riduzione del peso e in particolare dell'obesità addominale (obesità viscerale) migliora e in diversi pazienti contribuisce a combattere il diabete di tipo 2 dovuto alla grave obesità – ha confermato Riccardo Vigneri, docente di Endocrinologia e Malattie del metabolismo all'Università di Catania e presidente del workshop internazionale "New trends in diabetes and obesity treatment" organizzato ad ottobre 2016 a Taormina dal Dipartimento di Medicina Clinica e Sperimentale dell'Università di Catania e dall'Azienda Ospedaliera "Villa Sofia-Cervello" di Palermo. "Il ruolo della chirurgia bariatrica nella cura dell'obesità e quindi del diabete tipo 2, sua principale conseguenza metabolica (associazione stretta e in netta crescita, sottolineata anche dall'OMS con il termine di "diabesità"), è noto da anni ed è stato sempre più documentato in letteratura."
Chirurgia bariatrica: una valida opzione anche per il diabete di tipo 2
Nel corso del workshop di Taormina sono stati presentati ulteriori studi che confermano l'utilità della chirurgia bariatrica nel trattamento del diabete di tipo 2. Interessante in particolare, uno studio condotto dall'Università di Goteborg in Svezia e realizzato su un campione significativo di oltre duemila soggetti con grande obesità e diabete di tipo 2 sottoposti a chirurgia bariatrica, sia con bendaggio gastrico sia con bypass gastrico. Lo studio ha evidenziato come l'intervento chirurgico riduca la mortalità, l'incidenza di tumore, di infarto e ictus in misura superiore rispetto alla terapia farmacologica.
Non soltanto, ha spiegato Lena Carlsson, docente di Medicina clinica all'Università di Goteborg: "La chirurgia bariatrica contribuisce a prevenire il diabete di tipo 2, determina remissione nei soggetti già diabetici e previene le complicanze associate a questa condizione. Infine, è da sottolineare che gli effetti della chirurgia bariatrica sono migliori nei pazienti con diagnosi recente di diabete di tipo 2 (DT2) rispetto a quelli con DT2 presente da lungo tempo".
Fonti
– International Symposium on: New Trends In Diabetes and Obesity Treatment
Congress Center S. Domenico Palace – Taormina, Sicily (Italy) – October 6-8, 2016
– Obesity Management for the Treatment of Type 2 Diabetes. American Diabetes Association. Diabetes Care 2016 Jan; 39(Supplement 1): S47-S51
– Bariatric Surgical and Procedural Interventions in the Treatment of Obese Patients with Type 2 Diabetes – A position statement from the International Diabetes Federation Taskforce on Epidemiology and Prevention
– Nuove Linee Guida SICOB, 2016
– Jahn U, Schubert T, Schlepp S, Deuber HJ – Metabolic surgery or conservative measures as therapy of obese type 2 diabetics? Wien Med Wochenschr 2016 Dec 5
– Bariatric surgery for obesity and metabolic disorders: state of the art. Nguyen NT, Varela JE. Nat Rev Gastroenterol Hepatol. 2016 Nov 30
– Comment on Sjöholm et al – Weight Change-Adjusted Effects of Gastric Bypass Surgery on Glucose Metabolism: 2- and 10-Year Results From the Swedish Obese Subjects (SOS) Study. Diabetes Care 2016;39:625-631. Spaniolas K, Pories WJ. Diabetes Care 2016 Jun;39(6)
– Response to comment on Sjöholm et al – Weight Change-Adjusted Effects of Gastric Bypass Surgery on Glucose Metabolism: 2- and 10-Year Results From the Swedish Obese Subjects (SOS) Study. Diabetes Care 2016;39:625-631
– Runkel N, Brydniak R – Surgical Treatment of Metabolic Syndrome. Visc Med 2016 Oct;32(5):352-356. Review.